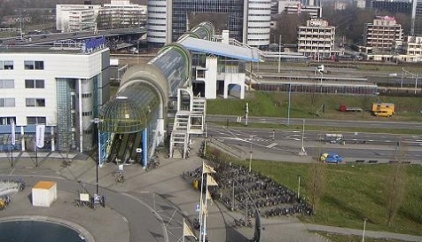 Wat doet de Provincie om reizigers door Zuid-Holland mobiel te houden? Rover heeft veertien ambities voor het openbaar vervoer. Praat of luister mee tijdens het verkiezingsdebat met kandidaat statenleden van bijna alle politieke partijen op donderdagavond 21 februari in Rotterdam.

Met de provinciale verkiezingen in zicht is dit een goed moment om te horen hoe de politieke partijen de bereikbaarheid voor Zuid-Holland zien. De acht Rover-afdelingen in Zuid-Holland hebben (kandidaat)politici uitgenodigd om met behulp van stellingen met elkaar en met de toehoorder in gesprek te gaan.
Moet het openbaar vervoer vooral snel zijn of juist zorgen dat álle bewoners mobiel blijven? Hoe beperken Statenleden luchtvervuiling en geluidshinder voor volgende generaties? Wordt er wel genoeg geïnvesteerd in het openbaar en aanvullend vervoer ten opzichte van auto en fiets? Bijna alle politieke partijen hebben toegezegd dat hun kandidaat-statenlid zich tijdens het debat hierover uitspreekt.
Ook meepraten? Of alleen luisteren naar wat de aanwezigen erover te zeggen hebben? Iedereen is welkom, deelname is gratis. Het debat vindt plaats op donderdagavond 21 februari van 19:30 tot 21:30 uur (inloop 19:00 uur) in de Doopsgezinde kerk, op loopafstand van station Rotterdam Centraal.
Vooraf aanmelden kan via https://www.rover.nl/debatrotterdam